While we import several ready-to-sell Defenders a year, however once or twice a year we restore a Defender to like new condition, replacing almost every bolt, and repainting piece by piece a Defender with good "bones".
Here are some of them:
Red 1991 Defender 90 200tdi Restoration
This was a complete body off restoration complete with motor and transfer case rebuild, sandblasted and polyurethane coated frame, new paint, and replaced the grilles and vent covers with KBX gloss kit, all the lights with LEDs including bumper integrated daytime running lights and the wheels with powder coated steel wheels, added black chequer-plating and upgraded the interior to XS Half Leather.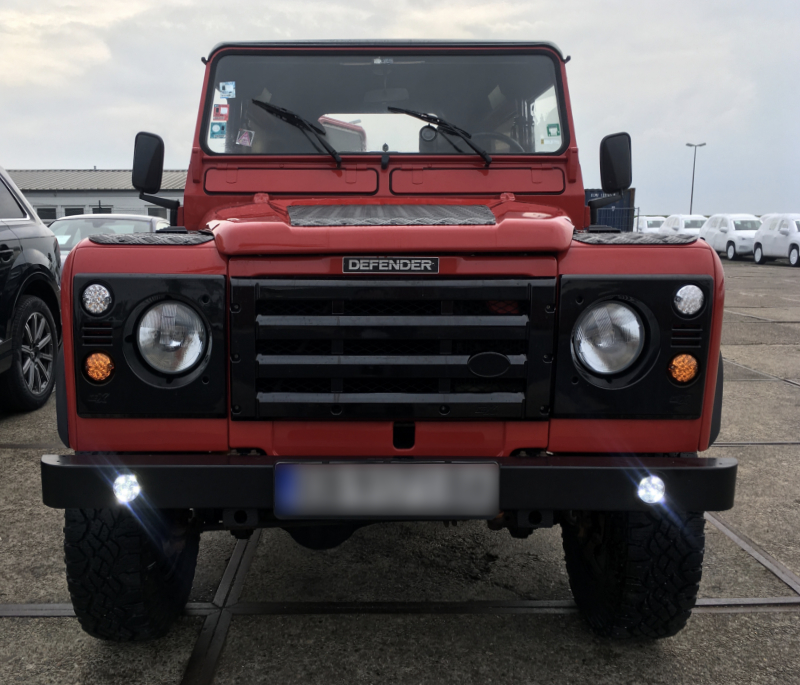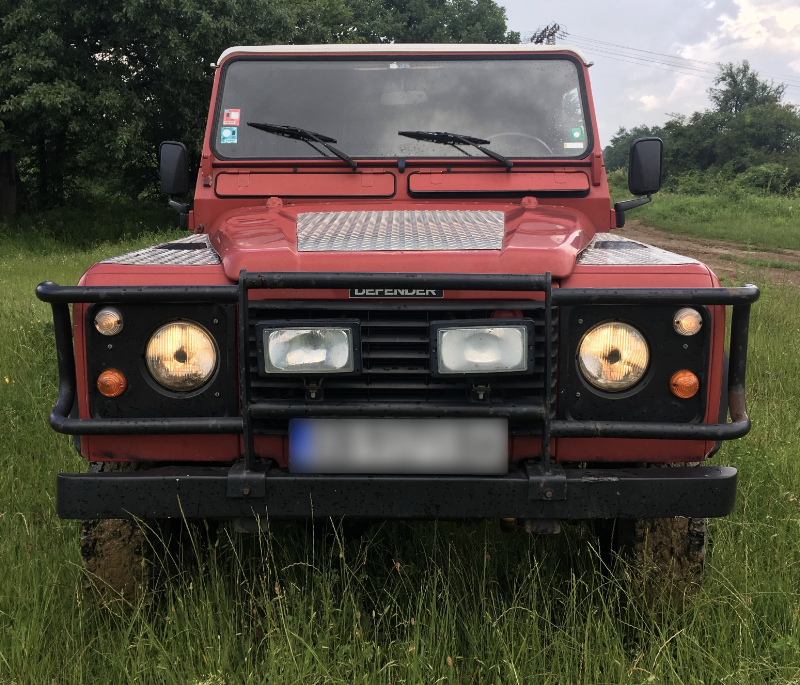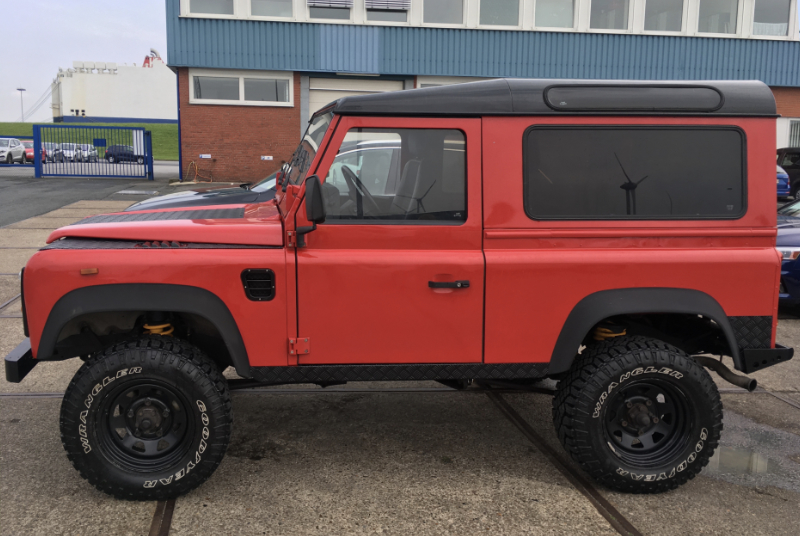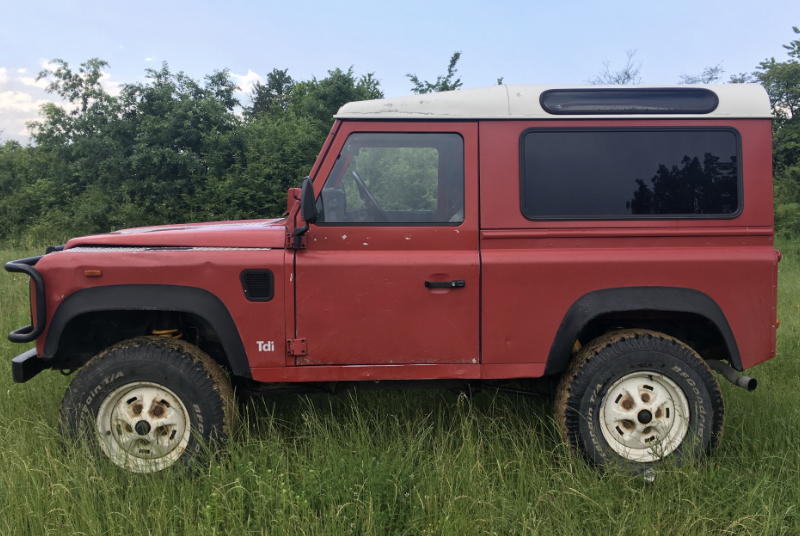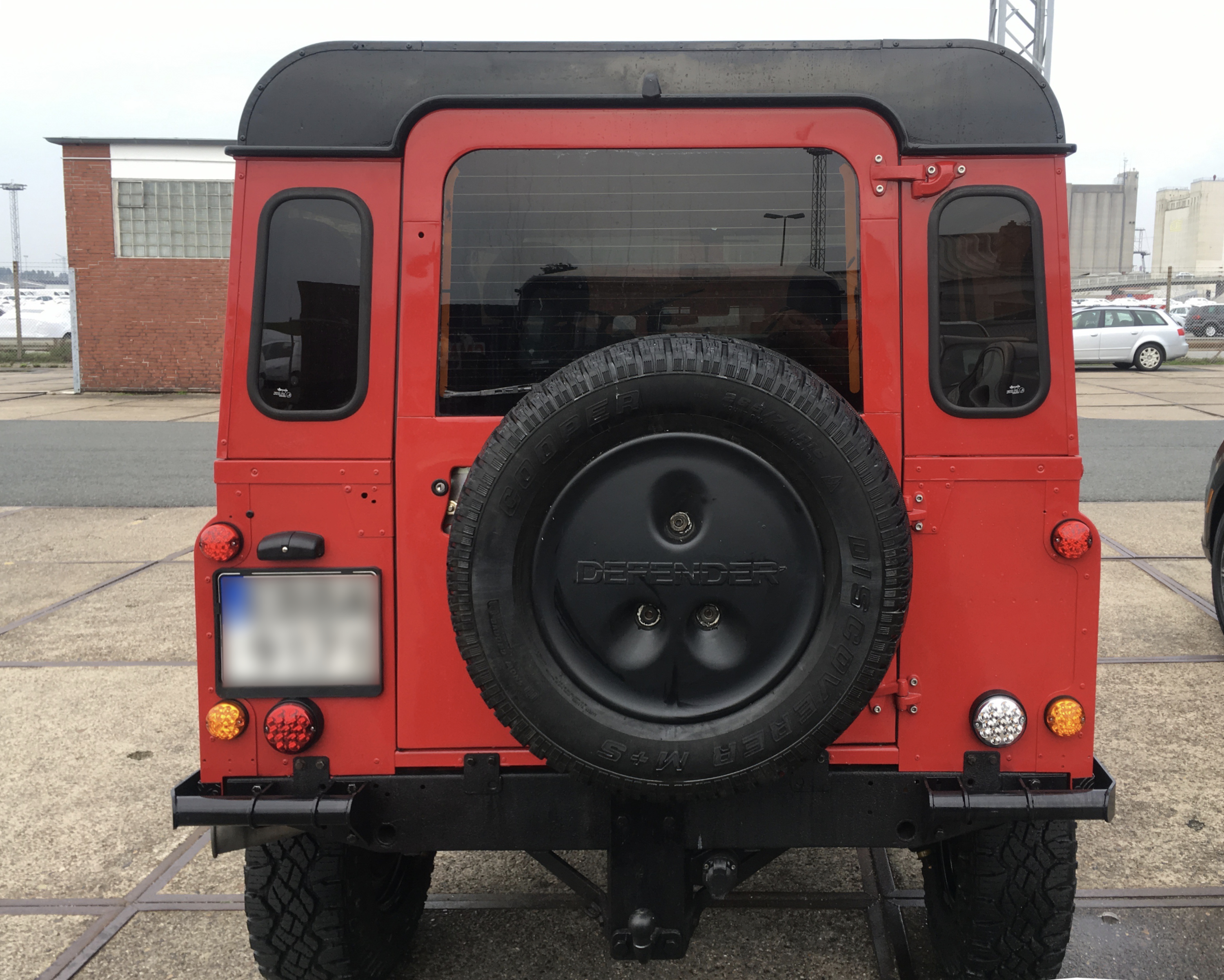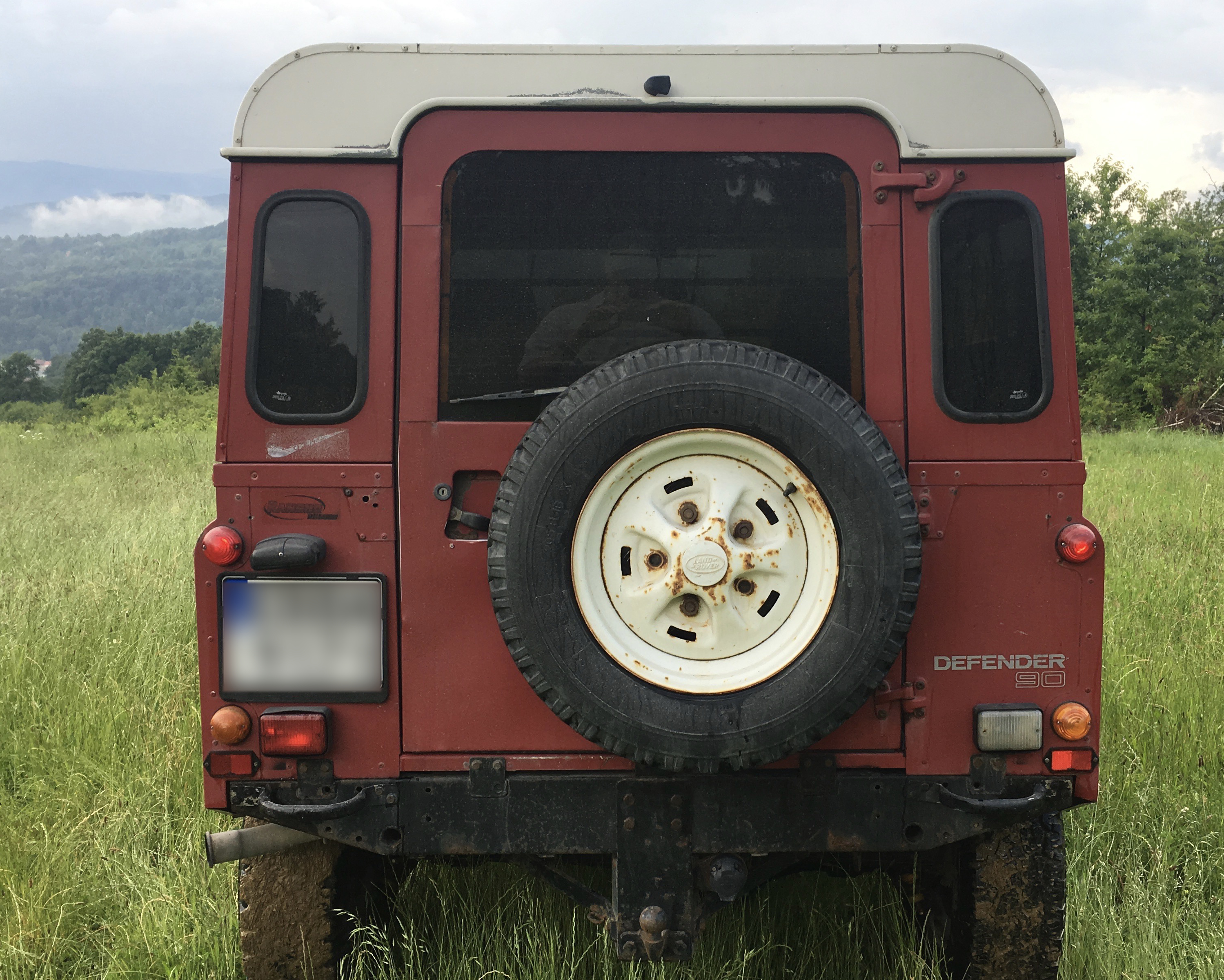 Bespoke Arles Blue 1996 Defender 90 300tdi Restoration
Another body-off restoration for a client of a 1996 Defender 90 Country with extremely rare (for that year) factory AC. The theme for this Defender was Silver and Blue – We repainted this Defender piece-by-piece it's original Arles Blue and all accessories where chrome.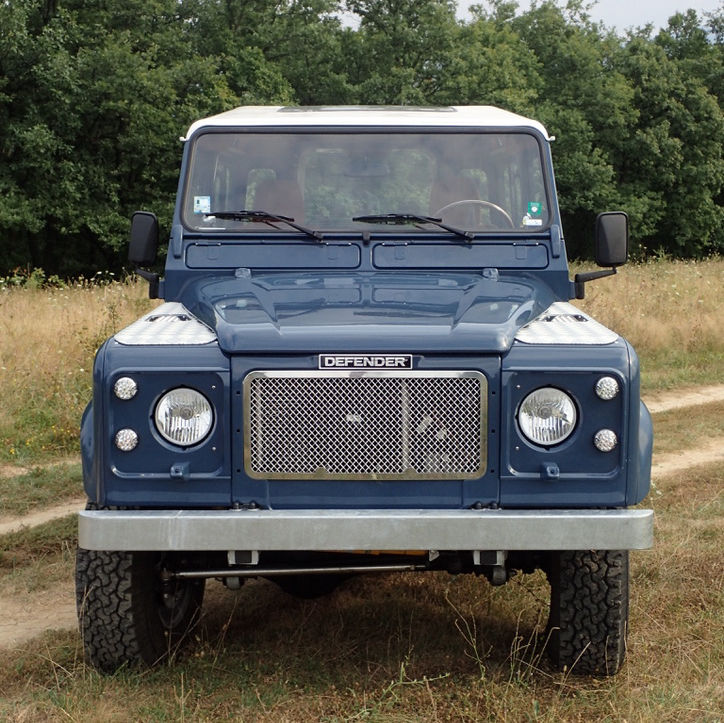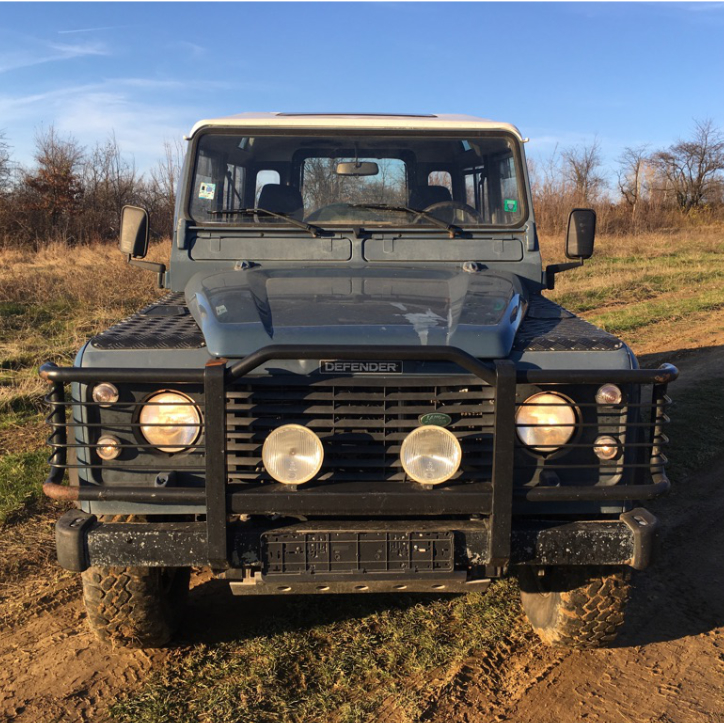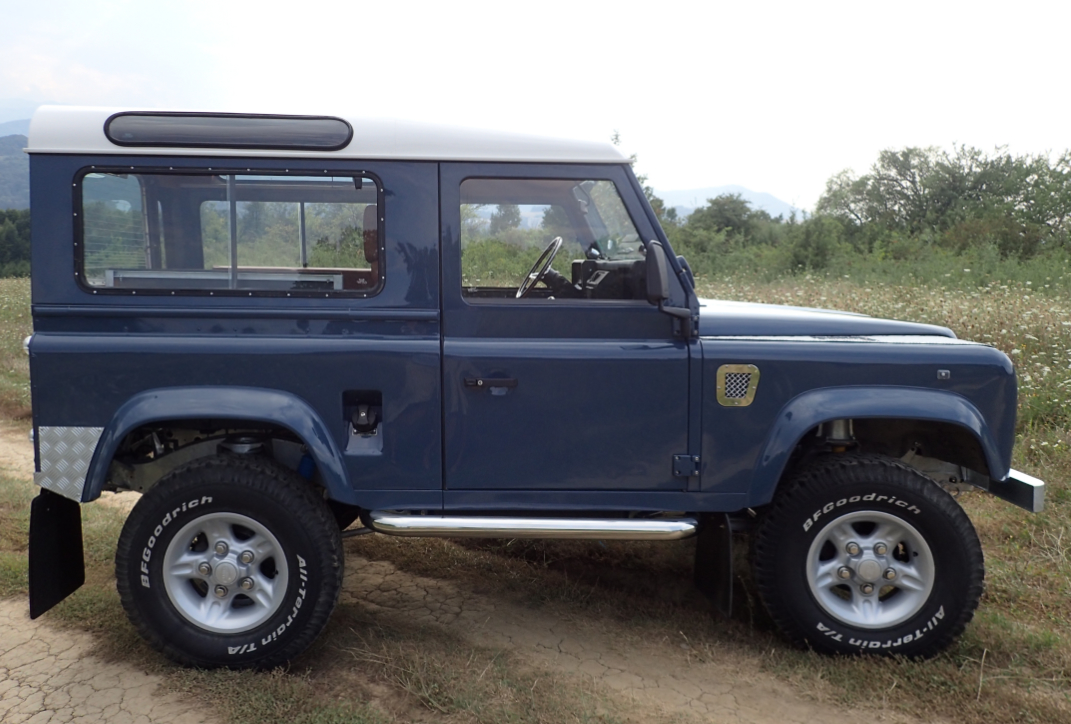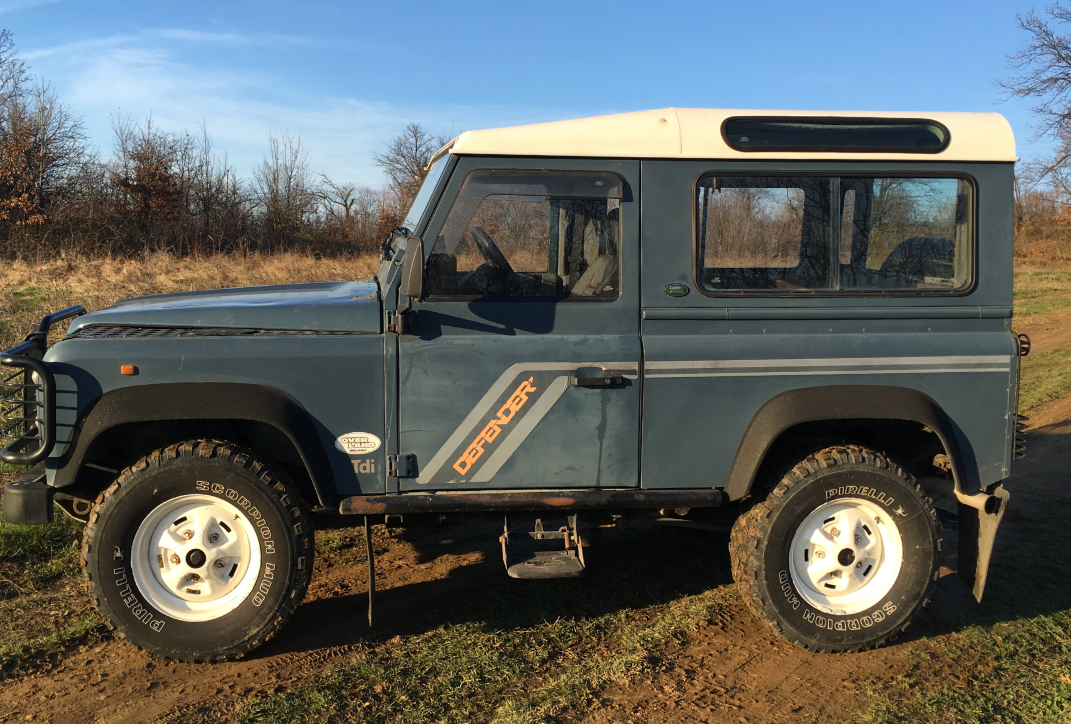 Unique to this build was that we sandblasted and hot-dip galvanized the original frame, thus preserving the VIN.
For the interior the client requested a custom tan leather interior, complete with matching leather wrapped door cards, a brown Alcantara headliner, Evander Wood and Chrome Steering wheel.  The dashboard was upgraded with a centre console, touchscreen Carplay Stereo, and six speaker sound system.
Handling was improved by installing Bilstien B6 Yellow shocks, Terrafirma Progressive Springs, and Anti-Roll Bar. Braking effectiveness was increased by installing EBC Turbo Disks with Yellow Stuff Pads and Stainless Steel Brake Lines.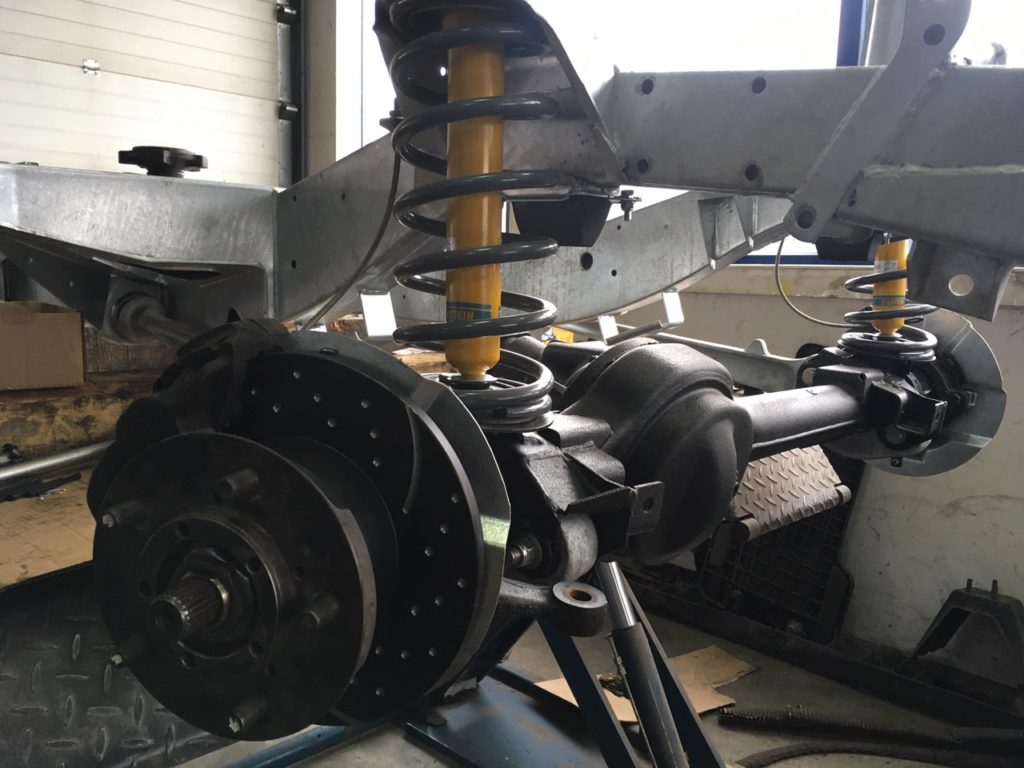 And of course, the motor, turbo, transfer box, gearbox were all rebuilt. This all added up to one very unique and handsome Defender and a very happy client!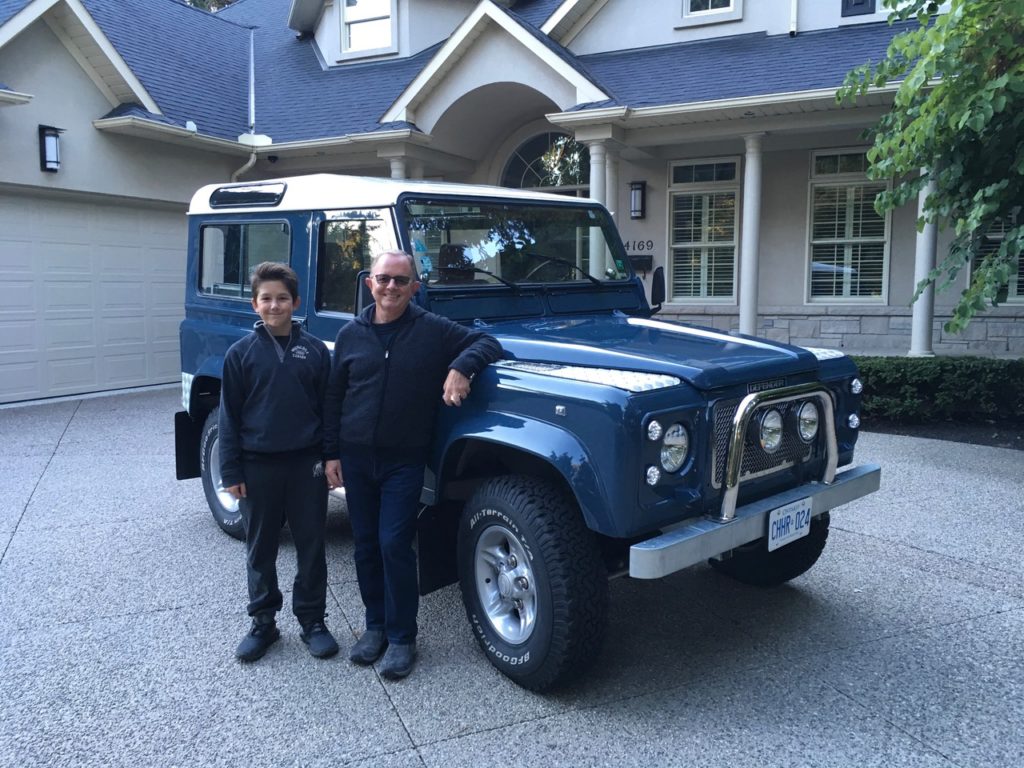 Like what you see? Want us to build you a Bespoke Defender and then make it yours? Fill out our Defender Finder form and we'll get started!
Already have a Defender? We sell parts for Land Rover Defenders in Canada online.