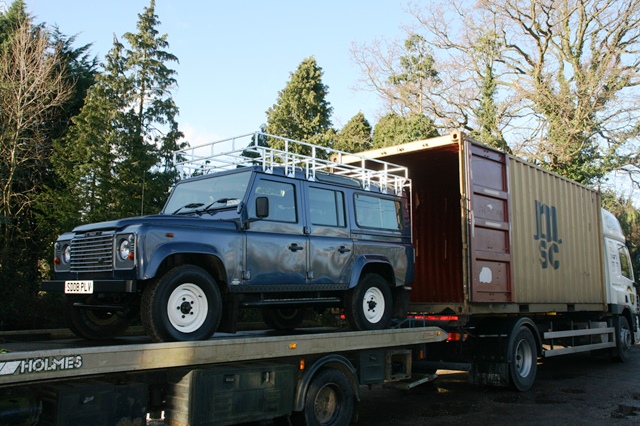 All Defenders are thoroughly cleaned in preparation to be shipped and imported to Canada. The chassis is sprayed and oiled, the interior carpeting is removed and steam cleaned so that there is no trace of foreign soil, thereby avoiding costly cleaning upon arrival. Any recall service notices have been performed.
We offer either Roll on/Roll off or Container shipping, depending on your preference, from Northern Germany to ports on either the West coast or East coast of Canada.
We have associates who can receive your Defender on either coast.  East coast for deliveries to Halifax, Montreal, Ottawa, Toronto or cities in between.  West coast deliveries to Vancouver, Victoria, or Interior British Colombia.
All cars will be certified, emission tested and registered in Canada, with all import taxes and fees paid before handing the keys over to you.